Former Facebook exec launches Atlanta ad tech startup Atomized
With Americans lingering on social networks longer, business has turned to Twitter, Facebook and Instagram as the new platforms for advertising.
A new Atlanta startup, led by Facebook's fist creative strategist Chris Gomersall, helps Fortune 500 companies manage their social media marketing.
Atomized is a campaign management software designed to help marketers schedule and track their ad campaigns on traditional and digital media platforms. At any given time, a company like Home Depot runs multiple advertising campaigns on different social networks.
"The list of marketing formats is rapidly expanding, but the teams tasked with developing these assets are staying the same size. Manual methods of managing creative assets are only a temporary fix," Gomersall said in a statement. "Technology has increased the efficiency of ad delivery, but advertisers are still using printouts, spreadsheets, and workarounds to manage their ad creative."
Atomized's software helps marketers efficiently manage their creative planning and execution and determine what platform is working best. The software collects data on how a campaign is being received by the audience, so marketers can make tweaks to increase engagement.
Atomized charges companies a licensing fee for its software.
Atomized is partnering with CineMassive, an Atlanta-based company that has developed a high-resolution, touchscreen "video wall.". The CineMassive screens will be pre-loaded with Atomized's software.
Atomized is based in Buckhead, home to a burgeoning cluster of tech companies including Amazon, Salesforce, CareerBuilder.com and Marketo.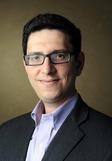 Urvaksh Karkaria Staff Writer Atlanta Business Chronicle
Atlanta Business Chronicle – Read More